Shopping Cart
Your Cart is Empty
There was an error with PayPal
Click here to try again
Thank you for your business!
You should be receiving an order confirmation from Paypal shortly.
Exit Shopping Cart
A New Testament Church Planting Initiative ~ Being & Making Disciples Who Plant Autonomous Churches To Extend The Kingdom Of God
| | |
| --- | --- |
| Posted by DBPower on June 29, 2013 at 5:55 AM | |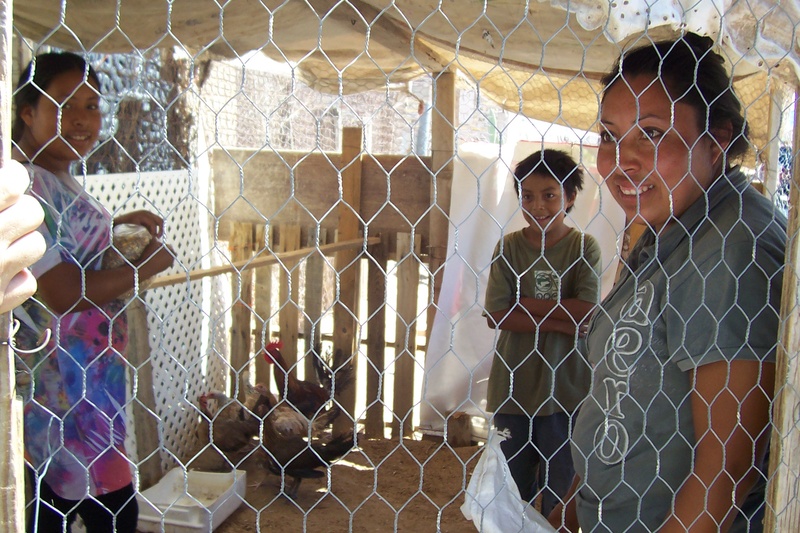 We had purchased many groceries over the last couple years to help folks who were hungry. Unfortunately, there are still many, many folks who go hungry, and there right here living across the street from us. After spending a good amount of money and realizing that the same folks were just hungry again a week or two later, I began to pray and ask the Lord for some wisdom - He does say in the book of James that if we lack wisdom, we should ask Him and He will freely give it to us as we trust He's listening and not going to lie about giving us wisdom when we ask.
So, the Lord revealed to me how we could take the same $125 that we used to buy 10 days of groceries with and invest that same money into Chickens. That's right, Chickens.  When I began to ask why Chickens, all of a sudden the verses about those who are faithful with little shall receive more, and about how the one who received 5 invested it and doubled what he had to receive and additional 5 more, and how the Master was well pleased with that servant.
I also remembered hearing someone say: "I'd rather teach a man some skills so that he can earn a living rather than give him a dime."  That obviously made me think about Ephesians 4 where the Lord inspired Paul to write that God gave to the Church Apostles, Prophets, Evangelists, Pastors and Teachers to "Equip" the saints for the work of the ministry, to the building up of the body of Christ. So, that is my job, "Equip" and "Build Up," to train and disciple, not to always provide and give.
When I shared this all with a small group of friends on Facebook, I had 5 generous friends respond all in less than 4 hours stating that they each wanted to send me a check for $125 to help get these chickens!  It was awesome. However, there was more to it for the families participating than just receive some chickens...
To help motivate and inspire folks who often lived day-to-day and never planned or saved or invested in the future (thus, they often went hungry), I wanted to offer a financial reward to the family who was able to not only keep the original 5 hens and 1 rooster alive, but also re-produce, or multiply, the quantity of chickens and roosters.  That is, I offered  $100 U.S. dollars to the family who had the most chickens and roosters after 6 months.
During this 6 month time period, I was able to teach a great deal about stewardship, about responsibility, about how the Lord causes the sun to shine and the rain to poor on the righteous and the unrighteous, about investing, about counting the cost, about denying the flesh today so that blessings would come later... ohh there was so much real-life good Biblical stuff that I was able to share with the Church at San Luis while they were raising their new little chickens.
Four out of the five families continue the process of raising chickens (one family didn't take care of them and what they had been given was taken away-they all died). It is a slow process, but there are lessons the families have learned that they are now applying to other areas of life. It is wonderful indeed, and the $125 invested has turned out to produce fruit in their lives 30, 60, perhaps even 100 fold.
Thank You to those of you who have invested in the work of the ministry here. Our mission is more than just words on a paper - it's real... Lives are being changed now, continually and Forever!!!
Pressing On With You,
David
Pioneer
www.ChurchMexico.com
www.facebook.com/dbpowerz

Categories: None
/